Big dog show coming up? The Silky Terrier not so silky? Having problems with tangles, skin complaints, ticks or fleas? No matter - Pet Movers will come to your rescue!
We have a caring team of overseas trained professional groomers, our U.S.A. qualified groomer with over 10 years experience - and together they provide all grooming styles, from the most basic to the most demanding, in a relaxed, friendly atmosphere.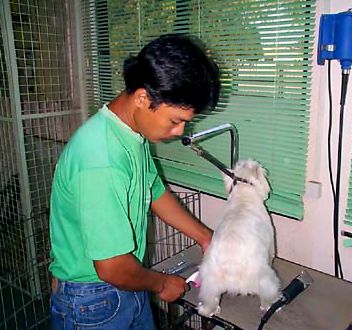 We not only attend to your pet's coat - we clip their nails, express their anal glands, clean their ears, check their eyes and skin, and report back any abnormalities discovered, so you may seek veterinary advice if necessary. In short, we pamper your pet as if it were our own - collecting a well-groomed and non-stressed animal is the best advertisement of all!